NO FIX, NO FEE*
Most issues fixed on-site while you wait
WARRANTY
Warranty on all parts and repairs carried out
EXPERT STAFF
18 years experience & qualified.
Same Day Call-Out
Emergency call out available
Chrome Book Repair
All chromebook issues, solved! Buggy, slow chromebooks can be given a fresh lease of life!
Apple iOS & OSX
I can repair your apple device. I have the latest diagnostic tools and carry out expert repairs in a timely manner.
Windows
All Windows problems solved! Networking, Crashes, Bugs, Vurus Removal.
About Us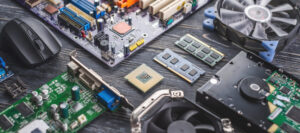 We are a Hove-based family run business. My name is Jack and I have worked in IT my whole adult life.
I have a passion for all things tech related, not only in my professional life, but as a hobbyist also.
I have picked up many skills over the past 18 years of service in the local community and like to think I can tackle most issues un-phased.
Our Partners